So, we have firmly established that learning rudiments across a kit is both a smart and wise choice. Being able to apply our tools and technique in such a fashion that they become second nature, is something that rudiments both enable and enhance. But how does one really learn? I've given you the "why" to the question, but not the "how" or the exercises. Well, that is what this second part is all about: Techniques to work rudiments int your practice regime.
Now, I will be up front and truthful. Becoming proficient at rudiments is one of those facets of our playing that will command the utmost respect. On face value, the daunting task of mastering rudiments can seem like an unclimbable mountain, and more often than not rudimental studies are set aside for more "important" things, such as stick twirling or raiding on World of Warcraft. Mastering rudiments is something that takes a lot of practice, and it is not all on the kit. In fact, most of the time practicing rudiments will be spent away from the kit, on a practice pad. It must be understood that rudiments, like everything, is not a learn-overnight deal, and is probably one of the harder aspects of our playing in terms of dedication. To train our patience, time away from the kit must be planned. For one, practicing on one surface is invariably easier than practicing on four or five at once. On a single surface, technical mastery is much easier to understand and faster to grasp. Second, on a kit, we are tempted to do things that otherwise might not be in our regime. We could be practicing a Flamacue, get frustrated, and then play some heavy rock beats to make ourselves feel better. You can see how this hurts our practicing. So, devote time away from a kit. It is time to become personal with your pad.
Now, practicing on the pad is by far the easiest way to get rudiments under your fingers. However, as many of you have probably noted, this is not the most exciting moment of your day, pecking away on dull rubber. Therefore, ways must be found to spice up the routine and to make it enjoyable. There are a plethora of rudimental books and learning materials that include charts, tables, and my favorite, play-along CD's. Savage Rudimental Workshop is the best example of the latter, and this book includes two CD's featuring tracks for practicing with steady tempos, audio examples of every rudiment, and even a solo for all of the rudiments. However, books, like everything in the real world, cost money. Money can't be found all of the time, so more economical ways must be created.
Practicing while watching TV or a movie is the best method I have found. Those sessions can last easily 2-3 hours in length, and you will get some great work done. Just pick a rudiment, an exercise or drill, and turn on your favorite TV show or movie, and start hacking away! Now, playing on your pad is a lot more enjoyable. Personally, I practice to the Pirates of the Caribbean movies, or the news.
Now I hear what you're thinking, "Hey, Homki, wouldn't practicing while watching TV or a movie be detrimental? I mean, with that second unrelated element, how can you concentrate on playing when your attention is being jerked around?" On paper, it would seem that way, but in reality it is no different than practicing anywhere else that would house distractions. Realize that when it comes to rudiments and technique, it is repetition and the muscle memory that comes with it that we strive to achieve, and that can be accomplished anywhere. We all pat on our legs when we're bored, or on the table for dinner with friends. By giving the patting a meaning, namely a pad and a practice regime we've created a psychological anticipation that lends to proper practicing. Simply put, practicing rudiments and watching TV is killing two birds with one stone. You can even play to the themes and jingles on the shows and commercials. That way, you can actively practice the rudiment, in a musical setting, getting a feel as to where it can fit.
Ok, so now that we have practiced the rudiment and have a basic understanding, we can begin to explore the creative side of rudimental playing by creating what is known as a "shopping cart exercise." A SCE is a long exercise consisting of the rudiment at hand followed by measures of variations. The easiest example to understand what a SCE is about would be to use the Flam Accent (Fig. 1). First, let us cast a measure of 12/8 with four Flam Accents. A fairly simple endeavor. This first measure is known as the Check Measure, as in the measure that the variations are based on. Now, notice that the accent is on the first partial. In the second measure, the accent moves to the second partial, but the flam stays on the same note. Things are becoming interesting now (Fig. 2). As can be seen, the pattern is now different, and so is the stroking. Keep both RH and LH down on the flam, with the grace note now acting as an upstroke. This new sound and feeling is just the beginning of our venture in the SCE.
Fig. 1
Fig. 2
So, two measures in, we've begun to work and stretch our creative muscles. Continuing on, the third measure is a return to the check pattern, or back to Flam Accents. Next measure, keep the flam the same, but move the accent to the third partial (Fig. 3). Fifth measure is check, and so the pattern continues, adding variation after variation. This is where the true value of the SCE comes to full light. It is one exercise that is simple in concept, yet covers a wide variety of topics that range in difficulty. Now, probably at this point, some are wondering, "Why bother? Wouldn't Flam Accents get me through? What is the point of practicing these difficult passages?"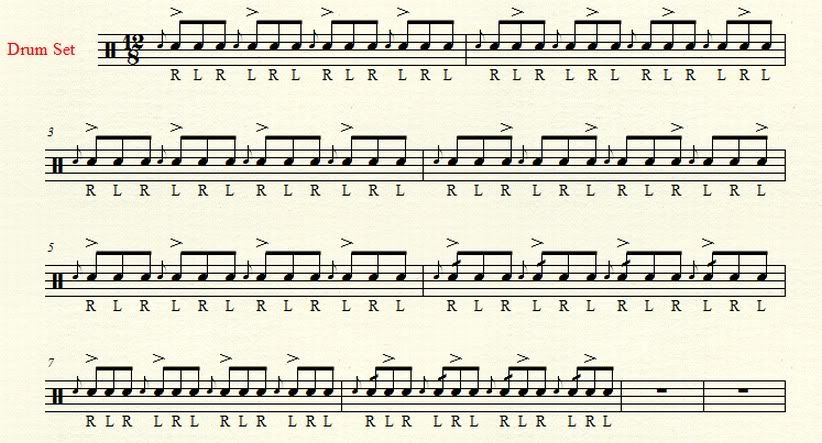 Fig. 3 (you can add in measures of variation as you like, this is by no means the whole exercise!)
Well, if you just want to learn enough to "get by," then by all means stop reading and go practice your couple of rock beats you know. But I would guess that if you made it this far, you realize that to become a better drummer, you must embrace learning new things. And learning these difficult passages gives you three benefits. One, you improve your hand chops in coordination, independence, endurance, and speed. All in one. Rudimental exercises are the ultimate chop busters. Also, they improve hand and finger strength, wrist strength, and dexterity. There is so much to gain from practicing rudiments. Two, if you think this stuff sound cool on the pad, just wait until you go put it on the kit! All of these rudiments open up a world of creative possibilities awaiting your finger tips. The sounds you can make when you combine the rhythm of the rudiment, with the sounds of a kit, equals millions of combination potential. Third, and the most important from a technical point of view, is that rudimental training gives your sound clarity and definition. Practicing rudiments not only makes your a better drummer, but it makes you a more efficient drummer as well. Rudiments train your muscles to do exactly what you tell them. No more using the "ghost note" excuse to explain away poor control! No more missing passages that you have practiced for months because your hands and fingers are unreliable! No more confused band mates trying to figure out what you are playing! You practice your rudiments, your playing will benefit immediately. You practice those difficult passages, you will get better hands, and more ideas in your toolbox.
Returning to the SCE, it is up to you to work out variations of the rudiment at hand. Add accents, flams, diddles, flams and diddles (cheese's) and anything else you can think to throw down. And always remember to practice slowly at first. That is very important to mastering SCE's.
Lastly, we will discuss how to take this training off the pad, and put it on kit. So head to your set and sit down. We're going to do what I call the Groove Vs. Fill test. It is true that EVERY rudiment can work in both settings. The trick is to find out which setting works best with the rudiment at hand. In certain cases, you will find that the rudiment works well in both settings. The Paradiddle comes to mind. Let us use that as our example. Play a measure of the basic 8th-Note Rock Groove. Simple, and everyone knows it. Now, for the next measure, keep the same bass pattern, but play four Paradiddles. Keep your hands at the Hi-Hat and Snare (Fig. 4). How distinct and different a sound that makes! And, it is pretty hip. Experiment some more. Keep the Hi-Hat on 8th-notes, but split the paradiddle between your hand and feet. Another unique sound! This is the process for figuring out a groove. Just lay it on top of a basic groove, and see how the rudiment would fit to create a new groove, unique to itself. Now, try this for Flam Taps. How about a Flamacue?

Fig. 4
For the Fill part, play the exercise the exact same way, but instead of thinking of the rudiment in a Groove sense, think of it in a Fill sense. Play it down the toms, split the bell of the ride, go back and forth between cymbals and drums, or drums to cymbals, the sky is the limit when it comes to fill possibilities. It is this constant experimenting that gives us the tools for our playing across the kit. Arguably, the Fill part is the easier endeavor of the two, but do not assume that because of that you can practice it less. While it might be easier, there is more material that you can cover. Spend all of the time you need for your rudimental practicing, and don't skimp out.
Now, just figure out how you can work your rudiments into your routine everyday practice routine. Set up a solid practice regime and stick to it!
Next post, we'll talk more about the theory and psychology behind rudimental playing.
Homki890